18200 East Toh Vee Circle
Fountain Hills AZ 85264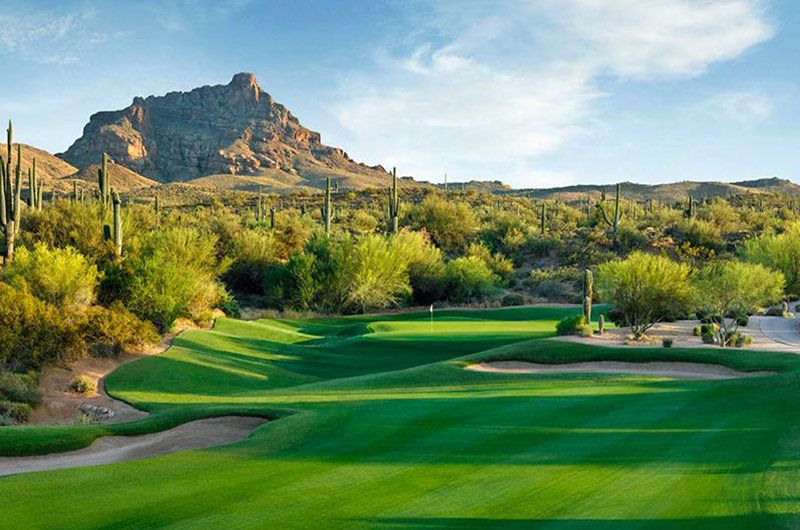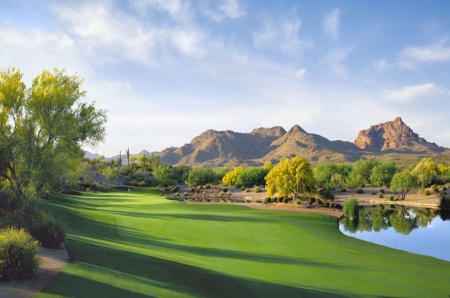 We-Ko-Pa - Cholla/Saguaro
Price Range: Premium
&nbsp&nbsp&nbsp&nbsp
Details
Proudly owned by the Fort McDowell Yavapai Nation, WeKoPa is located east of the Phoenix/Scottsdale area in Fountain Hills. Both the Cholla (Rating: 73.4 - Slope: 138) and Saguaro (Rating: 72.0 - Slope: 137) courses offer true desert golf at its finest. There are no houses or buildings to worry about, with a layout that makes you feel as though you are in the middle of the Sonoran desert on each hole.
The location slopes east, giving you a great view of the Four Peaks and Superstition Mountains that few other courses in the area offer. The Cholla course offers landscape, scenery and a layout preferred by most GolfTroop guests, although Saguaro has out scored Cholla in many awards. The Fort McDowell Casino is right next door as well, perfect for a fun evening after golf.
Recent accolades include:

Golfweek's 2014 Best Public Access Course In Arizona
#1 - Saguaro
#4 - Cholla

Golfweek's 2013 Best Public Access Course In Arizona
#1 - Saguaro
#4 - Cholla

Golfweek's 2012 Best Public Access Course In Arizona
#1 - Saguaro
#3 - Cholla
GolfTroop Review
GolfTroop clients #1 booked course for 2018/2019 and there are limitless reasons why. Easily the best valued 5-star course in the area, if there is one option to pay a bit more for the experience We Ko Pa is it hands down. Both courses are so different, with Saguaro more designed with the natural terrain of the area. Cholla is comprised of natural landscape and good old golf course engineering to bring more elevation and human manipulation into effect. With no houses insight you truly are in the middle of the desert on one of the most scenic courses in AZ. If you have a moment in between shots take a look at the wide variety of mountain ranges, but do not be distracted and make that birdie putt! If you are visiting for the first time or a seasoned vet to AZ golf, We Ko Pa will give you everything you need to see the vast variety of desert vegetation and indigenous species of wildlife. John Wayne would definitely give his stamp of approval and I know you will too! After your round, explore the beautiful We Ko Pa resort at their more upscale dining experience or turn a profit at the Fort McDowell casino right down the road.