10320 E. Dynamite Blvd.
Scottsdale AZ 85262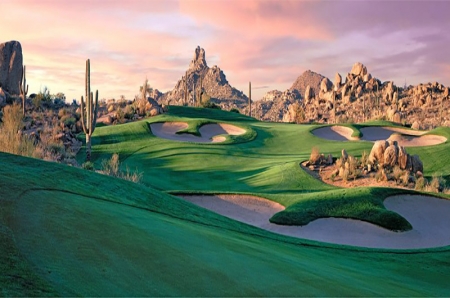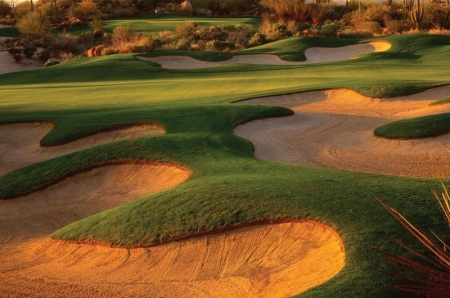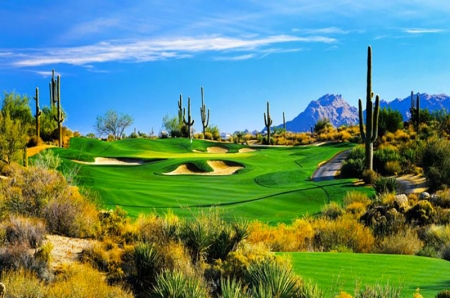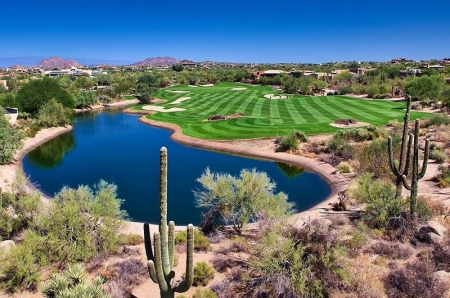 Troon North - Pinnacle/Monument
Price Range: Premium
&nbsp&nbsp&nbsp&nbsp
Details
Troon North is one of Arizona's finest 36 hole courses, consisting of the Pinnacle Course (Rating 73 : Slope 147) and the Monument Course (Rating 72.9 : Slope 147). They both offer challenging desert golf, beautiful desert views, elevation changes and great course conditions.
The scenic layout winds through a rugged landscape strewn with large granite boulders. Very large and beautiful homes can be seen throughout the course, but stand far enough back to cause little concern from errant shots.
Both courses consistently earn awards and rank at the top of Arizona's favorite public courses. Recent accolades include:
Golf Channel's "Top 10 Arizona Resort Courses", #1 - Troon North Golf Club
Golf Magazine's "Top 100 Courses You Can Play" for 2017
#25 - Troon North Pinnacle Course
#58 - Troon North Monument Course
Golf Magazine's Top 100 courses to play in the US for 2014:
Pinnacle - #25
Monument - #54
Golf Week's "State-by-State courses you can play" in 2014:
Pinnacle - #5
Monument - #6
Golf Magazine's Top 100 courses you can play in Arizona for 2010, 2012 and 2013:
Pinnacle - #1
Monument - #4

PLEASE NOTE: There are mandatory fourcaddies from 1/18/19 - 4/28/19, Thur - Sat from 8:30 - 11:30. The forecaddie fee is $30 pp caddie fee and a $20 recommended gratuity pp. All forecaddie fees are collected in the golf shop.
GolfTroop Review
Always a toss up of who holds the crown at Troon North. Preference makes the final call, our thought is Pinnacle is the "Players" preferred course, where Monument stands out as the "Scenic" course. Both are a true test of skill and patience, hands down one of the best courses we have ever played. GolfTroop clients #3 course booked for 2018/2019, higher price tag than most courses in the area but a bucket list course no doubt. Walking into the humongous clubhouse you feel as though you are at a 5 diamond facility. Course conditions are immaculate, edges sharp and grass powerful with color standing out among the beautiful desert landscape. The homes on this course are unlike any other, you will wonder what A-list celebrities own them. We cannot stress enough the difficulty this course brings, one of the very few AZ public courses with bent grass greens, bunkers placed in some of the most inconvenient areas for the amateur golfer, bring your best game to tackle this beast. Have you ever putted on glass before? Well be prepared for Troon North, this is nothing like your home course, finesse is key with every stroke. Honestly though, no matter what my score is I never have a bad day at Troon North, my favorite 36 hole course in Scottsdale no competition.