13100 N Sunridge Dr
Fountain Hills AZ 85268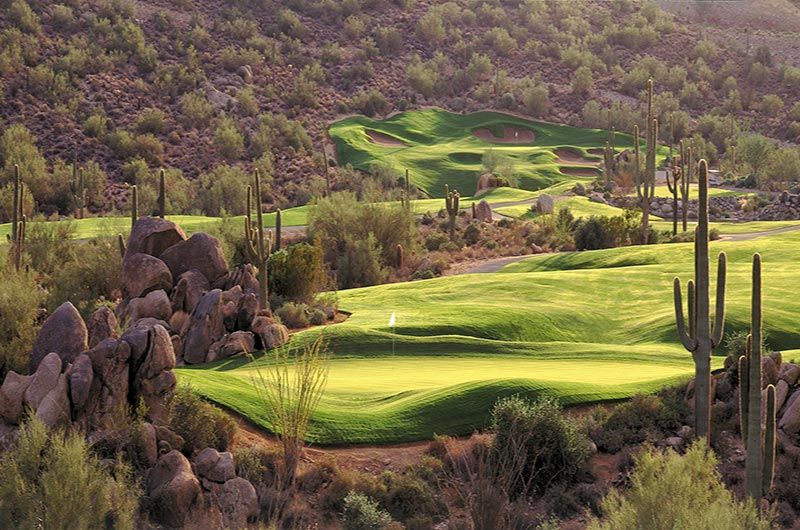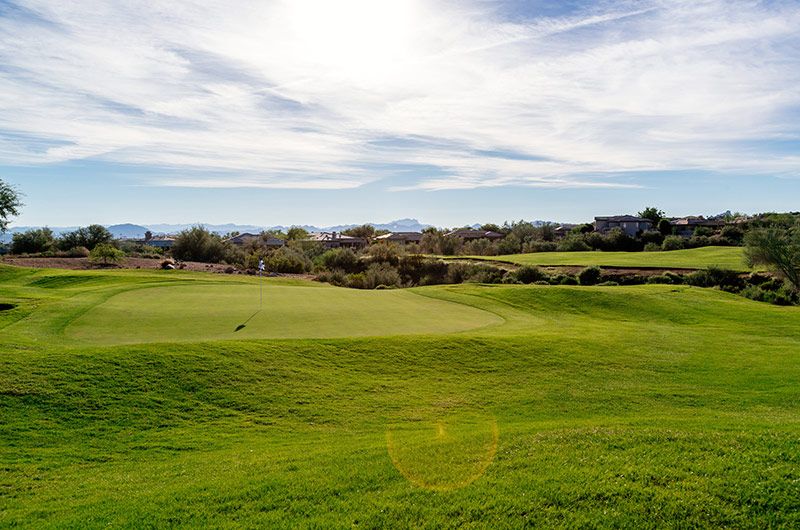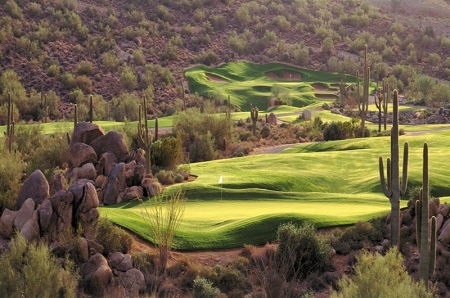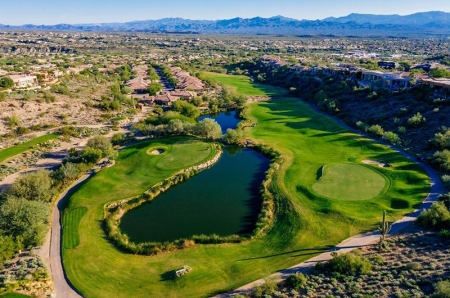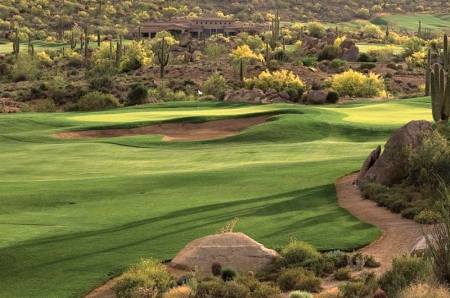 Sunridge Canyon
Price Range: High-End
&nbsp&nbsp&nbsp
Details
Unlike other Scottsdale golf courses, SunRidge Canyon golf isn't merely a sport. It's an adventure. Nature played a profound role in establishing of SunRidge Canyon Golf Club as a premier Scottsdale Arizona golf course. This 6,823-yard, par-71 layout designed by Keith Foster is hidden among the ridges and canyons of the foothills of the McDowell Mountains, widely considered one of the most picturesque and dramatic stretches of natural land left in the Southwest. Your Scottsdale golf adventure begins at the upper mouth of the canyon and descends switch-back style to the canyon floor. The beauty and challenge of this golf experience has made SunRidge Canyon Golf Club one of the most highly rated Scottsdale golf courses.

It would be extremely difficult to dispute that SunRidge Canyon Golf Club is one of the finest Scottsdale golf courses. It was selected No. 42 on Golf Magazine's list of "The Top 100 Courses You Can Play in the United States," has been chosen by Arizona tournament players as the top-ranked daily-fee golf club, and was the host of the 1997 USGA State Team Championship. SunRidge truly is one of the finest Scottsdale Arizona golf courses.
Come experience the adventure for yourself. And discover what sets the SunRidge Canyon Golf Club apart from other Scottsdale golf courses.
GolfTroop Review
Great course at a great price. Just a short drive from Scottsdale. We loved the elevated tees and premium course conditions. 18 might be one of the most beautiful challenging holes in Fountain Hills.