34631 N. Tom Darlington Dr.
Carefree AZ 85377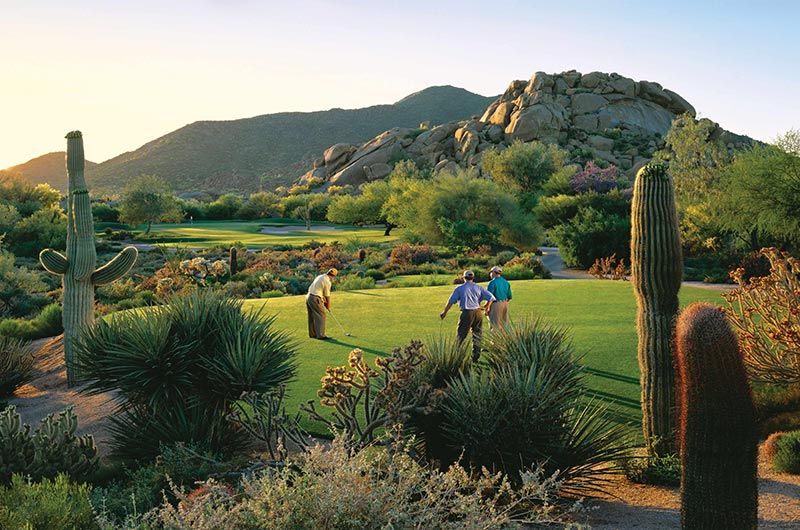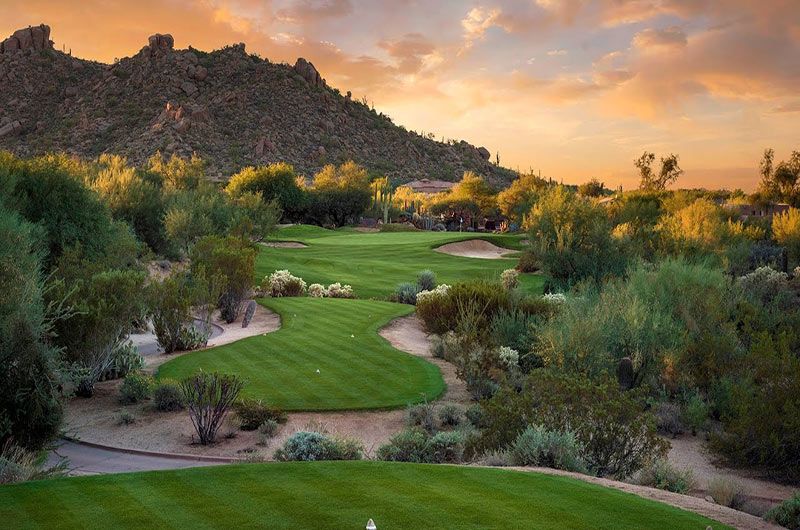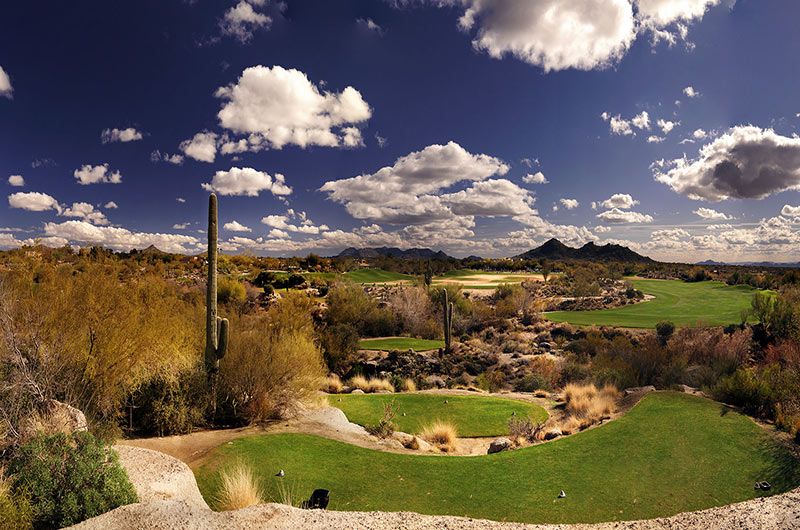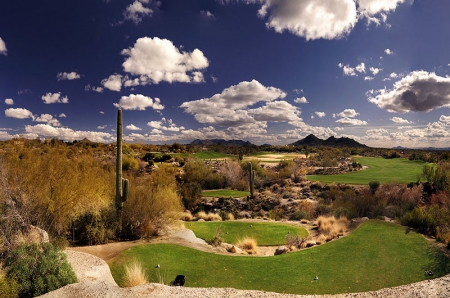 Boulders - North/South
Price Range: Premium
&nbsp&nbsp&nbsp&nbsp
Details
The Boulders is a 36 hole, semi-private course located in Carefree, just north of Scottsdale. With secluded tee shots, fascinating boulder formations, scenic views and wild animal encounters, the Boulders offers a true 5-star desert golf experience.
The North course is the original course, and features bent grass with great views of Black Mountain. Most players favor the scenic views of the South course more however. The South course will lead you right up into the signature boulder formations, including the recognizable "Rosie's Rock" and "Boulder Pile". Don't forget about the onsite Boulders Waldorf Astoria Resort and Spa, one of GolfTroop's finest accommodations.
GolfTroop Review
The Boulders Golf Club is one of Arizona's finest golf courses from the tracks to the facilities! The Boulders Golf Club is located in the Carefree area just North of Scottsdale. It features 36 holes, The North and South courses. This is a semi-private golf club, so it keeps 18 holes open to the public everyday and rotates them on a day to day basis so you have the chance to enjoy either one, or both! The North Course is the original track that was opened back in 1984, and designed by Jay Morrish. With spectacular views of Black Mountain, and panoramic views of the surrounding Sonoran desert. Experience natural wildlife while the course meanders through the community and around the famous prehistoric rock formations. This course will demand some skill as no 2 holes are the same. Tricky tee shots and valley effects on the greens. With the superb course conditions and spectacular views, it is a resort course and can be a risk reward golf course. The South Course, also designed by Morrish, is the newest of the 2 courses and features the same high quality conditions, but even more boulder formations and scenic holes. A dramatic opening par 4 hole and it's #6 par 5 hole containing greens tucked into six story high boulder formations. The South Course is the preferred golf course to travelers or first timers, as it has even more dramatic views than the North! Take pictures next to the signature Boulder Pile and "Rosie's Rock", two of the resort's most noticeable boulders. Be mindful of your tee shots, as there will be a few tricky holes with forced desert carries. Some ravines upon approach shots will also come into play. The GPS will help the fellow golfer, but will not hit the ball for you! Lay it on clean and enjoy the risk and rewards!